About Us
South Africa Corporate Investigators, is a leading investigation and risk protection group that aims to provide high quality services all across the globe in support of its clients. more about us
Our Services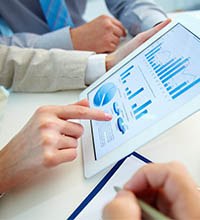 About South Africa Corporate Investigators
South Africa corporate investigation agency is a well-established investigation firm based in South Africa. We are associated with Mr. Pieter Snyders here in South Africa, who has a popular name in the corporate security sector of South Africa. His valuable achievements and extensive involvement in fulfilling the majority of law enforcement, VIP protection, body guarding and general investigations, surveillance & counter-surveillance, bugging & debugging has helped him grow in a rapid pace. Mr. Peter has complete knowledge of conducting any kind of corporate security matter and come back with successful results. He has been instrumental in analyzing the personal and business needs of corporate clients. It is mainly because of his earnest efforts, huge dedication and enriched experience of working in the government and private security organizations for over 36 years.

With an aim of achieving good corporate governance in South Africa, companies are moving ahead in their processes to bring the best policies, effective management, quality operations and highly motivated staff. So that well standardized operations and enhanced outputs can be achieved. To make this possible, it is necessary to work smoothly in the market and also protect themselves from fraudsters in the market who can harm your business.

Mr. Snyders has also worked as a director for a cross border crime prevention company for five years. Mr. Pieter has worked on various investigation cases which were necessary to become a qualified investigator and perfect security advisor. Due to excellent commanding capabilities and effective leadership qualities, he won over many gruesome conditions by his experience and brought out most nostalgic solutions of difficult issues. He upgraded his capabilities and caliber to independently handle all kinds of investigations and deliver most desired results through faster means.

We hereby are serving corporate investigation in South Africa, to mitigate several risks which can harm your business in many ways. Corporate Intelligence investigation in South Africa is the key service we offer to our clients and they are satisfied with our work and reports we offer.

Our range of corporate risk protection services in South Africa can be accessed by all kind of clients located in South Africa and other major cities like Cape Town, Durban, Johannesburg, Soweto, Pretoria, Port Elizabeth, Pietermaritzburg, Benoni, Tembisa, Vereeniging, Bloemfontein, Boksburg, Welkom, New Castle. We are prompt in responding to queries and are available 24/7 for your assistance. We maintain the confidentiality part and never let any information about the client or case is passed to any other party.
Well, now question arising in your minds will be; how to contact corporate investigator in South Africa and how to acquire the corporate investigative services in South Africa? You can simply write to us at [email protected] and we shall respond to you in no time so that you don't have to wait any longer for the solution of your problem.